Ryan Reynolds can do no wrong. As Creative Director at Maximum Effort, he has successfully transcended beyond celeb-dom and alongside his pretty interesting commercial moves, he is now genuinely disrupting the creative ad space (and celeb endorsement) as we've known it for decades.
Thank fuck for that.
In today's deep dive, I'll hopefully explain to you why that's important to a foul-mouthed 30-something creative bod from Newcastle.
Please note: I wrote this a while ago, and certainly before the announcement that Maximum Effort had been acquired.
Deadpool and the birth of Maximum Effort
You can't look at what Ryan Reynolds is doing now and not understand the role that catapulted him into a living, breathing advertising anti-hero. Of course, I'm talking about Deadpool.
In his own words:
I fell in love with Deadpool. The first issue I opened up, I'm not making this up, I was on the panel. Like in the comic, it said Deadpool was saying "I look like a cross between Ryan Reynolds and a shar-pei." And I was thinking, Jesus, this is fucking destiny.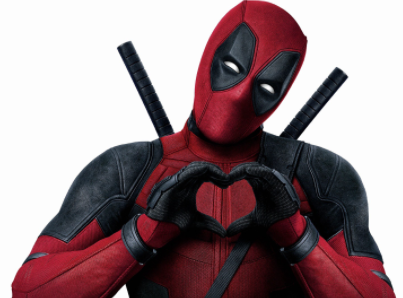 Reynolds immersed himself into the role of Wade Wilson, and his position as producer and co-writer has really enabled him to do so much more for the fanbase than simply act well.
This was seen almost immediately in his response to Twentieth Century Fox's reticence and lack of faith in its box office potential.
Reynolds, alongside the company's Head of Digital Theatrical Marketing, George Dewey, launched a series of low-budget marketing stunts targeted at the movie's core demographic, but with enough viral potential to generate interest from new audiences too.
There were the "skull poop L" emoji inspired billboards: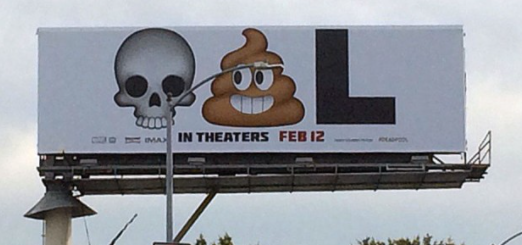 The reveal of Deadpool's costume in this Burt Reynolds inspired image:
There was also Ryan Reynolds appearance as Deadpool on the Mario Lopez fronted show, Extra. In this appearance, Lopez promised audiences a "family friendly" movie. At this point, Deadpool crashes the set, 'murders' Lopez and reveals that the movie would actually be R-rated.
The plan? To "whip fans into a white-hot frenzy" – and it worked.
Deadpool, and its 2018 sequel became the highest-grossing R-rated movies of all time (records that were only broken by another comic-book inspired flick, Joker).
Fox has since offered Reynolds an ongoing deal, and Reynolds in turn, asked Dewey to join him full-time in launching a production company and creative agency.
Maximum Effort: the start up with moxie
There's no other word to describe Maximum Effort, frankly. They have moxie, and it's evident from a quick glance at their website.

That's it. That's the site.
I told you, moxie.
This same moxie feeds into their movies, TV series, content, ads and even cocktails "for the personal amusement of Hollywood star, Ryan Reynolds".
Their work tends to focus on companies that Reynolds himself has a financial stake in. He refers to this as "having skin in the game" and it's a solid concept. Mint Mobile and Aviation Gin have grown exponentially as a result of the Reynolds and Maximum Effort combined approach to campaign creation and execution.
What you can learn from Maximum Effort
As a relatively small, lean, mean start-up machine, Maximum Effort isn't entrenched in the same degree of red tape that other brands and agencies are.
By establishing their brand on the back of Deadpool, Maximum Effort has created an approach that enables the team to throw the marketing and advertising rulebook out of the window.
After all, this is the creative agency that was launched in the image of an anti-hero who consented to using a strap-on to celebrate International Women's Day… that's not a company you expect to be deeply rooted in the traditions of bureaucracy, right?
It's also something other brands should be paying close attention to. Not the strap-on per say, (come on guys, there's a time and a place for a strap-on) but certainly in their approach to thinking outside of the box when delivering content that turns heads and goes viral without fail.
They're not always big-budget campaigns, and that gives Maximum Effort a competitive edge.
There are some exceptions, but for the most part, with modest budgets, Maximum Effort can be nimble in their approach. They have their finger on the pulse at all times, and can hit the ground running with any idea to maximise its potential at exactly the right time.
Speed has also been essential to Maximum Effort's growth, and any marketer with lofty dreams of being unencumbered by red tape will tell you that there are two things that set you apart from the competition: speed and timing.
And Maximum Effort nails it.
As Creative Director, Ryan Reynolds has nailed the vertical integration model, by applying it to his distribution channels. With over 37 million followers on Instagram, and more than 17 million on Twitter, Reynolds uses his personal distribution channels to extend the advertising message of his business.
Sure, you could argue that Reynolds succeeds commercially because he's a celebrity. But, there are a plethora of other celebrities who invest in brands and offer their face for endorsement opportunities who don't have this same reaction.
A huge following doesn't always guarantee commercial success, so why does it work for Reynolds?
Maximum Effort's content is the real MVP
Maximum Effort is a delicious example of how to nail B2C lead-gen content. Sure, they're creating content with an already rapt audience in mind, but it works for them and helps them reach entirely new audiences – and the proof is in the pudding.
When Maximum Effort introduces a new brand into the fold, they benefit from the buy in of both Reynolds and the Deadpool fan base instantly, exposing these brands to new audiences and revenue streams from the get go.
Aviation Gin is a great example of this.
Maximum Effort & Aviation Gin
I've always found the alcohol ad industry to be bland. They play to tired stereotypes, have misogynistic leanings and the messaging is often misaligned with the realities of the average consumer.
I find that the agencies behind these ads cater to brand decision makers, rather than their end users, and the luxury we're shown in these adverts are supposed to be aspirational, but just feel exclusionary.
Aviation Gin is different. Sure, Ryan Reynolds is the celebrity endorser with skin in the game, but what he's done differently is inject some much needed reality – and comedy – into the booze ad space, while using his platform to accelerate the company's growth and making fun of every cliche in the booze branding playbook to boot.
The result? He's made premium, luxury gin more accessible to your average gin drinker, and boy has it paid off.
Maximum Effort has leveraged what was previously used to exclude your average gin drinker, and opened up the doors for Aviation Gin to be consumed by a whole new – and global – audience. ALl while proving that even the most luxury of premium gins can – and will – be devoured by even the most normal of gin glugging humans.
Cheers!
With corporate promises of "humanely caught" botanicals, and stories of the painstaking care process through Aviation Gin is allegedly made, to Reynolds himself naming and making cocktails on screen, Maximum Effort has successfully turned the booze ad industry on its head.
What's more, by leveraging Maximum Effort's nimble and speedy approach to creating content, Reynolds has been able to maximise promotional opportunities for Aviation Gin in the most unlikely of spaces.
Case in point, Peloton.
Maximum Effort & Peloton & Aviation Gin (seriously)
If you remember the 2019 Peloton Christmas ad, you'll remember the response it received online.
This ad was blasted by social media users. It was branded deeply sexist and completely out of touch. This fallout saw the company's share price fall by a painful £1 billion almost overnight.
Latching on to this controversy, Ryan Reynolds and George Dewey got their heads together to write a 30 second ad spot that changed the course of Aviation Gin forever.
The video racked up 10 million views on Twitter alone, and was further amplified by Reynolds' appearance on The Tonight Show a few days after it went live.
However, the real kicker here is that the response to the ad saw Aviation Gin's media impressions surpass the 13 billion mark, with 'where to buy' searches on the company's website spiking so dramatically, their hosting company thought something was seriously wrong.
What's even more exciting is that Aviation Gin spent less than one million dollars on product marketing in the run to up the ad going live, which brings their average spend per impression down to less than a single cent.
Genius.
Aviation Gin is now one of the fastest growing brands in the premium gin segment, and as of August 2020, both Aviation Gin and its parent company, Davos Brands, were scooped up by British beverage giant Diageo in a $660 million deal, a mere two years after Reynolds put his stamp on the company.
How Reynolds has leveraged Aviation Gin to expand Maximum Effort's portfolio
Ryan Reynolds' work with Samsung is another example of Reynolds using the Maximum Effort brand to break the fourth wall, so to speak, and provide us with more examples of witty, creative and powerful brand marketing.
Excellent.
When Reynolds became a majority stakeholder and brand ambassador for Mint Mobile he injected himself into the company's ads, used his own personal to drive the company's marketing messages home and created a series of simple, silly and ripe for viral cover videos.
What's more, since buying his majority stake in the company, Mint Mobile has grown exponentially, boosting revenue to around the 50,000% mark since Reynolds got involved.
You read that correctly, it does say fifty thousand percent.
Ryan Reynolds <3 Marketing
In July 2020, Reynolds joined the board of the Match Group, the online dating giant that owns Tinder, OKCupid and Match.com in July last year. To commemorate the event, Maximum Effort created an ad.
Set to Taylor Swift's version of "Love Story" the ad depicts a whirlwind romance between Satan and his match, 2020. With scenes depicting romantic picnics in empty sports stadiums, dates in deserted gyms and movie theatres, and even a snippet of actual toilet paper theft, the ad ends with Satan cosying up to his match on a park bench, as asteroids hurtle towards the cityscape.
"I just don't want this year to end" he coos, and the spot wraps with the final message form the brand: Make 2021 your year.
In addition, Maximum Effort created a real Match.com dating profile for the two lovebirds, in a move akin to the original Deadpool promo, which saw the anti-hero become a match on Tinder.
The response from the internet was, obviously, wild.
What's different, and interesting, about this advert is that Reynolds didn't feature, nor did he simply leverage his own personal distribution channels.
He also used Taylor Swift's.
This is important.
At the time, the snippet of 'Love Story' hadn't been released to the public, with only rumours that Swift was re-recording her old hits. What was emerging from her vault was still under lock and key.
This confirmation, thus, was like literal music to her fans' ears. As such, the star's tweet about the ad racked up 319,000 likes, more than 19,000 comments and a whopping 74.2k shares.
This is still important.
Using Taylor's personal distribution channels has done a couple of interesting things:
Help us realise that using the music of a musician whose entire relationship history has been obsessed over since she was a teenager is perfect for a dating brand
Confirm once and for all that Maximum Effort know where their clients' target audience are hanging out beyond pre-identified brand personas.
Using Taylor Swift's audience confirms it, and she was the perfect choice:
Those of us who came of age at exactly the same time as Taylor Swift and followed her throughout her career are in our late 20s and early 30s.
We're the group's key demographics for online dating. But Taylor's endorsement, of sorts, offers Match.com an opportunity to expose the brand to a new audience / set of users – just like Aviation Gin.
It's genius.
Ryan Reynolds is spearheading the new marketing normal
In the few years since Maximum Effort launched, Reynolds as a creative director, has essentially used the brand to spearhead a global marketing and advertising phenomenon.
Anyone who's anyone will want a slice of the Maximum Effort pie, and because of their ability to swoop in and maximise a company's profits, Ryan Reynolds is officially a dangerous competitor to have.
By being selective with clients, creating a genuinely unique brand personality and by thinking big, starting small and growing smart, Maximum Effort have skyrocketed to success, and has genuinely become the Number One Place that this foul-mouthed creative bod from Newcastle, at least, dreams of working.