You know the age old saying: you're nobody 'til somebody loves you?
I don't buy it.

It's 2021, we're all too busy hustling to find love, right?
You're nobody until somebody writes something nice about you on the internet.
There. Fixed it.
Anyway, here are some nice things that people I've worked with, people I know and people I've helped out with content, branding, web copy, marketing strategies, content strategies, and even the odd date (okay, so we do have time for love) have said about me.
I've also said some nice things back, because I'm an awkward millennial and can't take a compliment. Plus, it's pretty easy to do when you've worked with and know such excellent individuals.
I worked with Rob for about a year, during the Great Pandemic of 2020. I've worked with a lot of humans in my time, but Rob will always be a favourite for being immensely intelligent, beyond kind and caring, a fabulous manager and someone whose input, opinion and thoughts I valued dearly.
Full disclosure: I had to edit this, because despite being one of the best developers I've ever worked with, Chris simply cannot spell.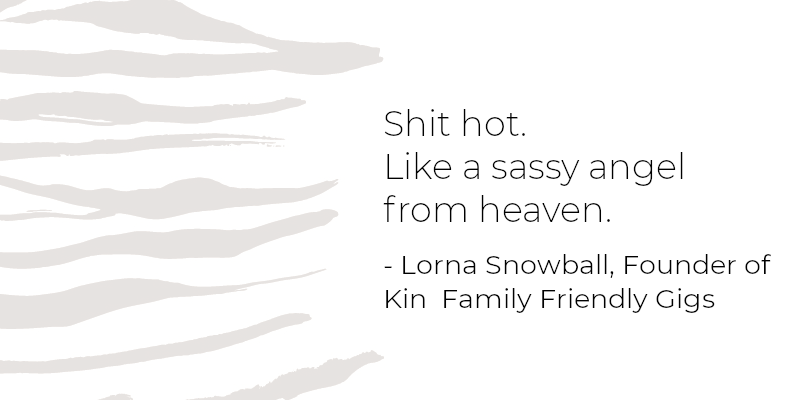 Lorna is the founder of Kin Family Friendly Gigs and a dear pal of mine. If you're going to judge me on a testimonial, please make it this one. Not only is Lorna as cool as a cucumber, I have it on good authority she cannot tell a lie if it's going to be immortalised in testimonial format.
I first met Erin in 2014, I think, when she placed me in one of my favourite roles to date. I encountered her again in a professional capacity when the recruitment company she worked for moved in upstairs. She then helped me find another role, and we've become pals whose friendship is built on an enormous amount of mutual respect.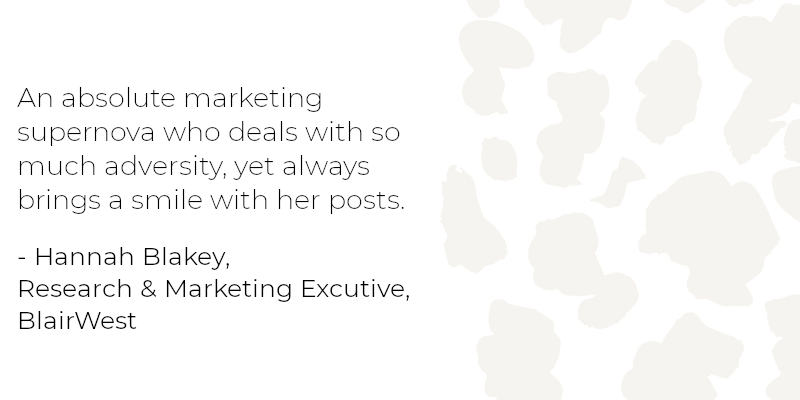 I've known Hannah for about 15 years, having met her at college and have respected her enormously ever since. We've never had the pleasure of working together, but our professional networks have crossed path on occasion, and she's always the first to celebrate any achievements, both professional and personal.
Lydia is sunshine in human form. Early lockdown was made much more enjoyable knowing Lydia. Any meetings we needed were pushed to Friday afternoon, so we could share a gin and a chinwag, and seeing the sight of one of my colleagues pulling on her wedding dress to dance around the living room made it clear, I'd found a love for the rest of my life.
I was told shortly after that, despite the fact she sent this quite late, Ruth was actually completely sober when she wrote that. I love receiving feedback, it honestly means so much. But, for me, it means even more when it comes from people you genuinely respect and admire.